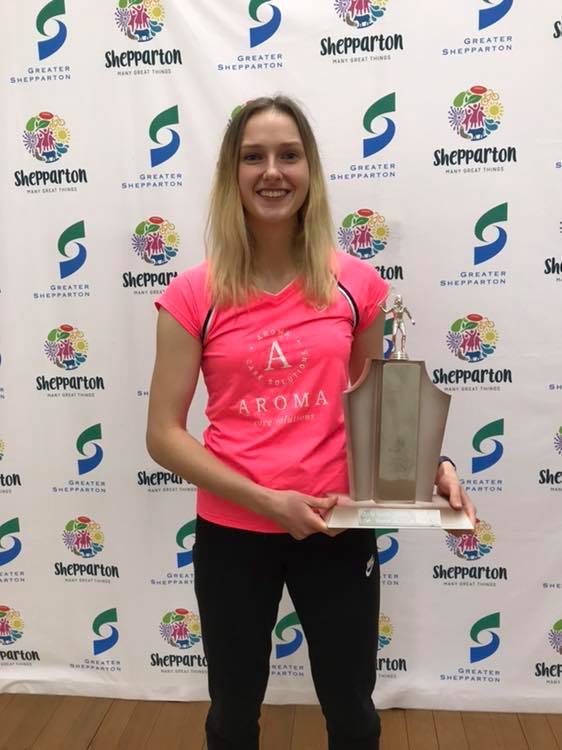 Dutch Open target for squash ace Gear
England youth squash international Grace Gear is looking to build on a successful year so far by taking part in her first individual European tournament and needs your help.
The 17-year-old, who sat her A levels at Chancellor's School this summer.
Gear, who was seventh at the U19 European Junior Championships in Switzerland and third in the U19 English Championships earlier this year, is pleased with her season so far.
She told the WHT: "Those achievements were higher than the targets I had set for this year as I still have another year to compete at the U19 age group."
The talented teen, who is hoping to obtain the grades required to take up a sports scholarship place at the University of Birmingham, has now set her sights on competing in the Dutch event.
"It's one of the bigger European events to go to and is very popular," she said.
"People I know who have been before say it's a great atmosphere and good for experience to take on the Europeans.
"I have competed in Europe before but that was being part of the England team, this would be the first event I will attend as an individual so I am trying to spread the word about my page.
"The money will go towards the cost of the plane tickets, food, the transportation to and from the club and hotel, tournament fees and hotel costs over the course of the tournament.
"Alongside this I will need to be able to fund my regular training in order to allow me to be fully prepared to compete to the best of my ability.
"My aim for this event is to place in the top three and so be on the podium."
Visit www.podiumpartners.org/campaign/76-grace-gear to support Gear in her quest.