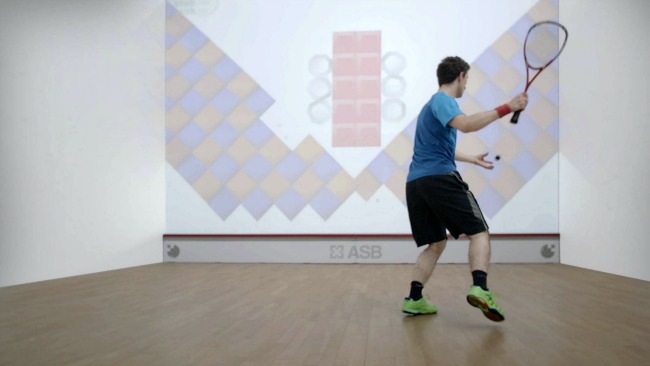 iSquash – the game-changing fusion of sports and technology is here. The iSquash system is powered by a unique ball-tracking and projection system. It transforms any  regular squash court into a digitally augmented playground or training facility.

interactiveSquash (iSquash) is the latest exciting develop to sweep the sports world. Squash players around the world will have the chance to play, train and compete like never before. Modern projection and ball-tracking technologies allows them to step in to an exciting world of games and interactive training modules.

iSquash players can get instant feedback on their games and play cooperative games. This new invention is set to give the classic game of squash a 21st century update. A world-first development is now shipping worldwide
The National Squash Forum have agreed to explore the possibility of investing in the i-squash product below. First though we want to find venues who MAY be prepared to host it
Essential requirements for venues will be as follows:
Must be visible and be subject to passing trade
Must have the infrastructure to support it, i.e. coaches or volunteers etc, including the ability to record and monitor usage statistics and local marketing
Desirable requirements
Ability to make a financial contribution towards cost of implementation.
In the first instance venues can contact me to express their interest.
If you would like to find out more, please contact Paul Main pauljmain@hotmail.com