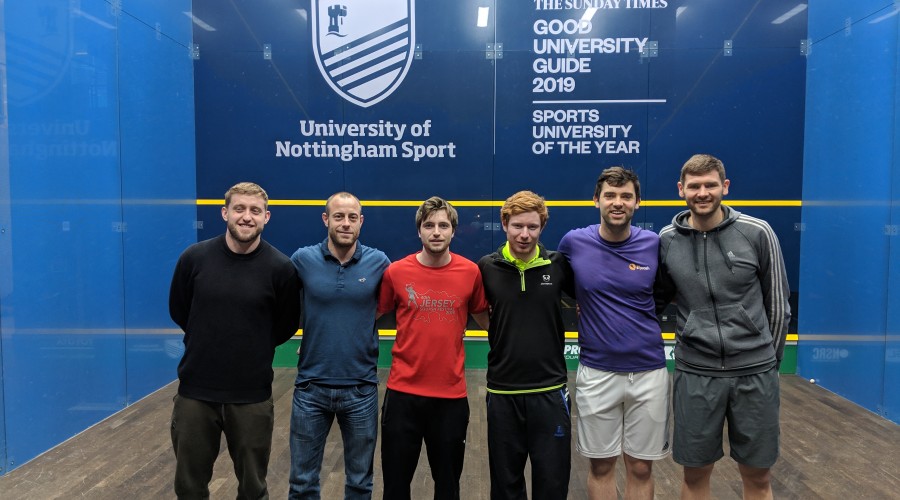 Congratulations to the Hertfordshire Men's 1st Team who are once again National Champions!!
As ever, it was a hard fought weekend and Hertfordshire were able to retain the National Championship – one of the few teams ever to do this – with a 3-2 victory against Sussex on Sunday. The final was held on the all glass court at Nottingham University and Hertfordshire were able to pull off a historic victory despite a few of the team members carrying injuries. Tim Dixon, playing at number 4, eventually sealed the win for us with a talismanic 3-2 victory having saved match balls.
On the Saturday the team also beat Devon (4-1) and Warwickshire (3-2) on the way to the final.
As ever, thank you to the team who made the effort to represent the county and help keep Hertfordshire as the number one men's county in the country. This is very much a golden period for Hertfordshire squash.
The winning team:
Adrian Waller, Joe Green, Nick Mulvey, Tim Dixon, Phil Waller & Keith Timms
Report by Phil Waller