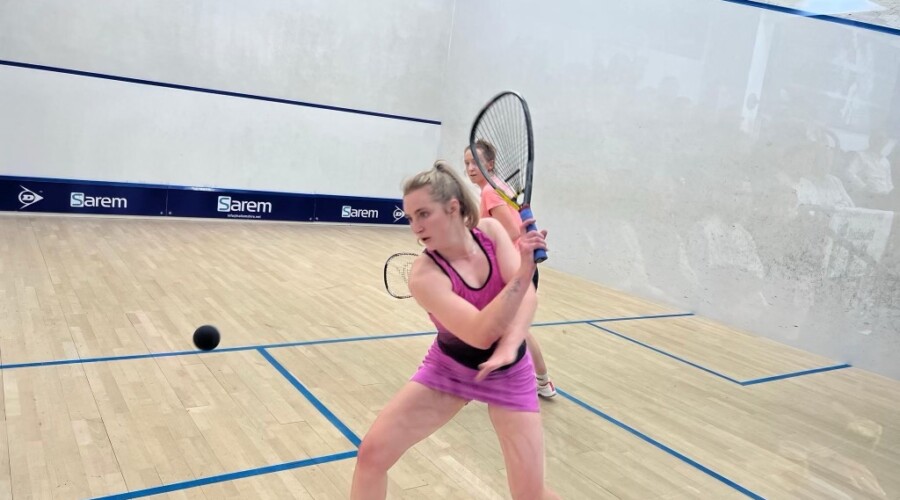 At the second Bluebell Wood British Racketball Open at Hallamshire Squash Club on 15th and 16th Nov 2022, the Women's Open event had a great draw, featuring the likes of PSA players Millie Tomlinson and Katie Wells lining up to do battle against top seed and current National Champion from Hertfordshire, Amber Marshall. Katie and Amber had a great battle in the semis, with Amber using all of her Racketball experience to take a brilliant 3/2 victory.
Coming up against Millie in the final, Amber starting well to take the first game 11/7, using her attacking ability with the racketball to good effect. However, from the second game onwards Millie's relentlessly tight straight line hitting started to take hold of the match, and she managed to close out the next three games to take her first British Open title.
Last year Amber lost out in the semi final finishing in 4th place, this year she took second place, so next year she is hopeful she can do one better again to take the Women's British Open Title.